Newton Adora
Newton Adora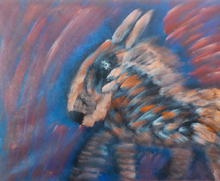 I was born in Austria and started painting in 2012.
My permanent Exhibitions are worldwide.
I love to bring my Feelings into my Paintings.
Painting is my Passion.
My Inspiration is to express myself and immerse others in my artistic World.
I taught myself various Techniques.
I love to try new Techniques.
My art can be seen in the following Countries
Italy, Lisbon, Switzerland, Shanghai, Spain, USA, UAE, Luxembourg, India and others.


https://youtube.com/@AdoraNewtonArtist-Travel
https://www.facebook.com/ArtistAdoraNewton

You can send at Adora Newton a message using the contact form