Biography of Ellen Lee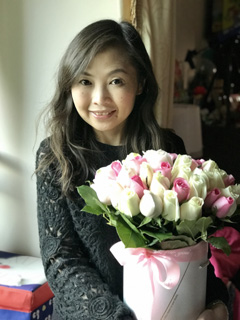 I have been working in advertising and marketing for over 20 years.
I am an amateur artist who have been taking oil painting classes at a local painting studio in Hong Kong for almost 4 years.
This is where I learn and practice oil painting and I follow an experienced instructor in this respect.
My artistic approach is to give energy to still captures and to irrigate them with a personality to convey specific messages.
My paintings are usually inspired by on photo snapshots or imaginary scenes : Not to duplicate what I see, but rather to re-interpret my experience of the moments captured to the audience.
I have been recently painting portraits on oil canvas primarily for pets and animals.
In the mid of 2019, I did that for charity for which people paid for paintings of their pets and those payment received were donated to an organization which provide shelter and food for the abandoned cats and dogs.
I plan to do more of this sort in 2020 and onward. Prior to that, i also did other paintings for wildlife animals.