Lee Cassin Tracey
Lee Cassin Tracey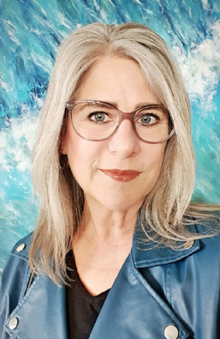 Tracey Lee Cassin is a New Zealand based multi-talented award winning contemporary creative with work in private collections worldwide.
In her contemporary art practice she paints in oil, acrylic or uses mixed media to translate human emotions into visionary artworks.
Tracey Lee or 'TLee' is most widely known for her seascapes and water paintings of which she says 'I am drawn in by the emotions water evokes from peace and serenity to power and tumultuous expressions'.
Her international recognition continues to grow, so please visit her website or artists blog for a full timeline of awards, publications, honors, and achievements.
https://traceyleecassin.com/
https://tracey-lee-cassin-art.blogspot.com//
You can send Tracey Lee Cassin a message using the contact form